We were researching Christian dating apps and, with that, the ratings/reviews that the various Christian dating apps receive from users.
We originally had CFish on our list to check out, but then noticed something, um, fishy with their user reviews.
The recently added 5-star reviews were from "users" without photos – and with very uncommon names. The quality of the writing was quite poor, and most reviews awkwardly included certain keywords.
That was a theme for many of the 5-star reviews for CFish. The reviews contained wording that people would search for to find a similar app. This could be generic terms such as "christian dating app," "best christian dating site," "catholic dating app," "christianity love," "christian chat app," "christian friends," along with other branded terms ("tinder," "bumble," "meetme," "badoo," "christian mingle," "hinge dating app," "cdff," "catholic match,"…)
Quite simply, there were reviews created in quick succession that hoped to serve two purposes:
Spike the app rating so that more people try it
Attempt to have the app rank higher in app store searches (by including specific keywords in the written reviews)
We're not saying that CFish doesn't have any real users (they do have some real reviews). We're just saying that it seems CFish garners fake positive reviews in order to make the app appear better than it really is. In addition, it seems these reviews are requested to have very specific wording in an attempt to get the app to appear in more search results.
Let's be honest: If CFish was a great app to use, would they have to rely on such tactics?
Want proof? A snapshot of reviews (most within a few days of each other) are displayed below.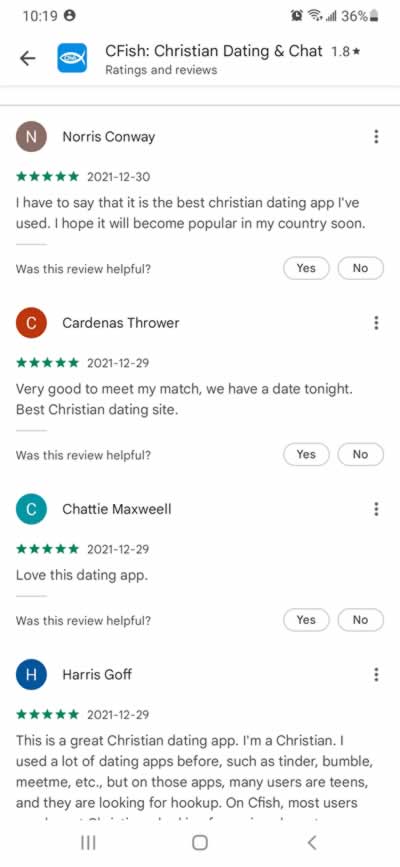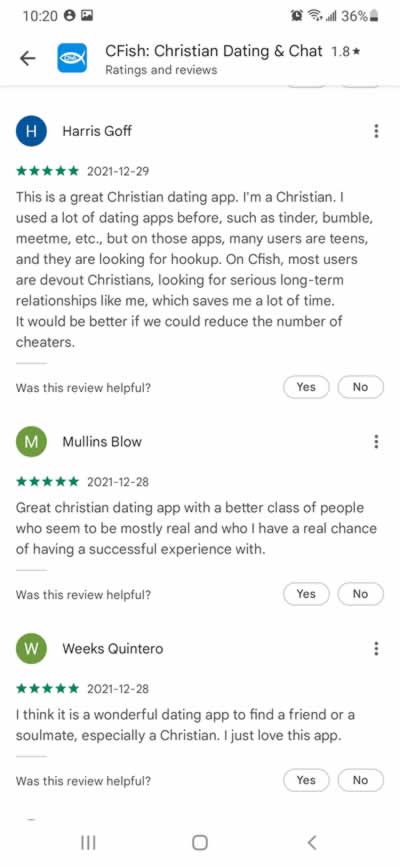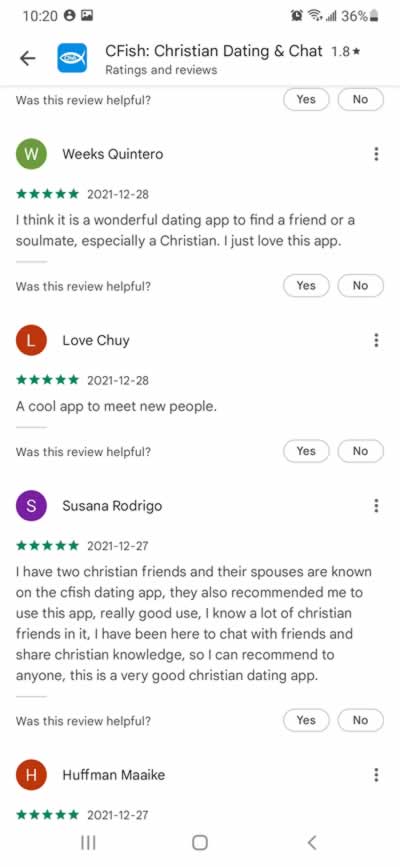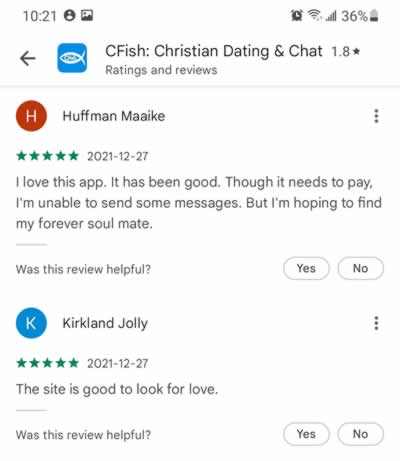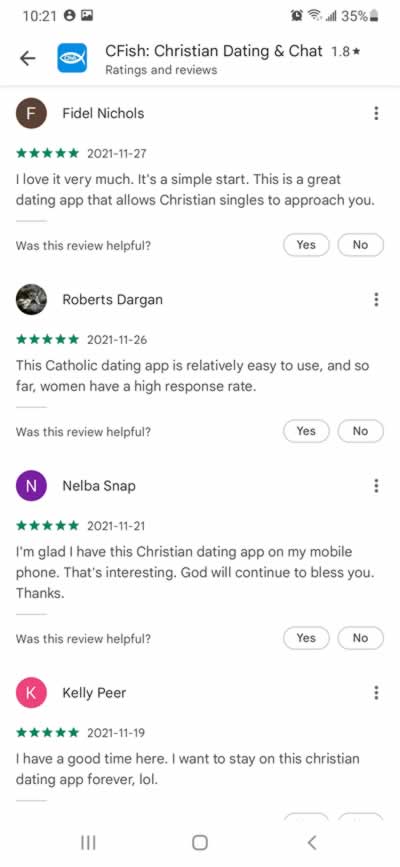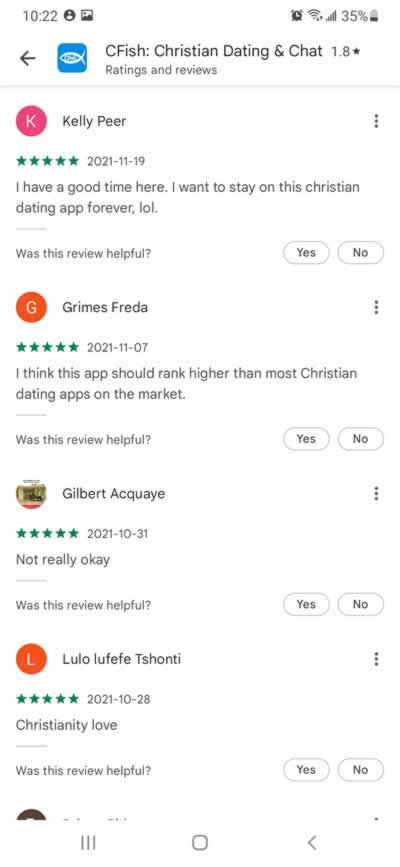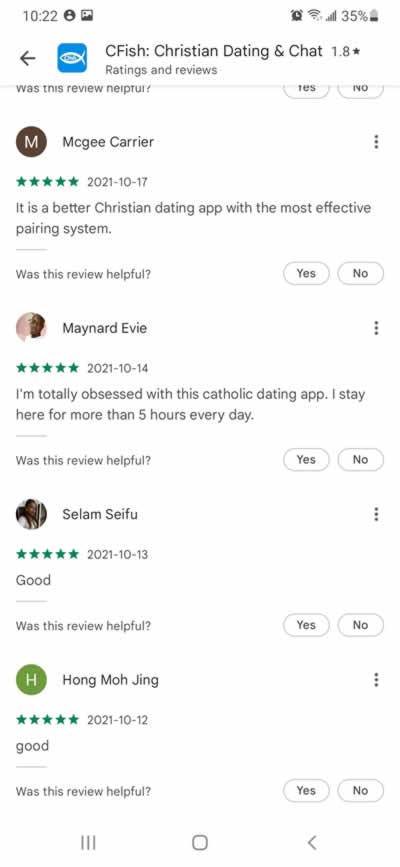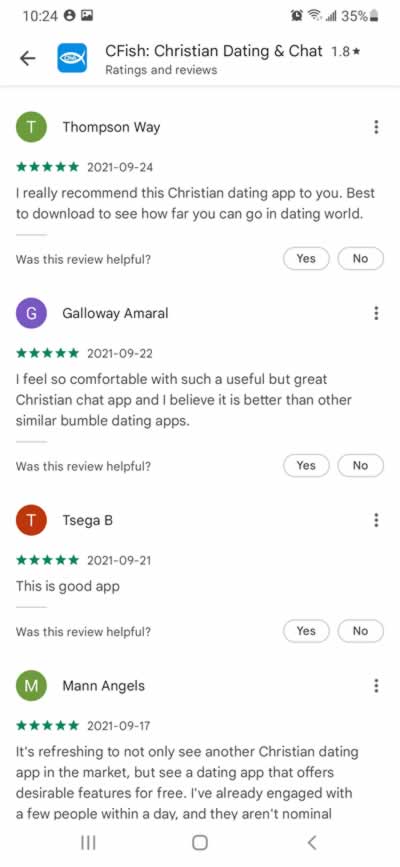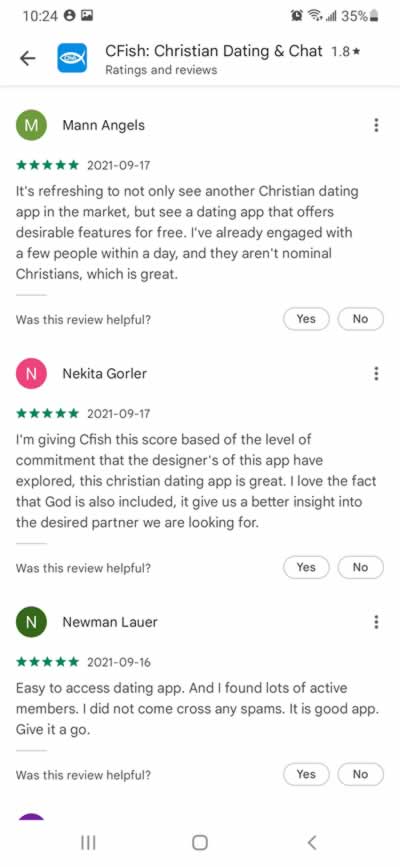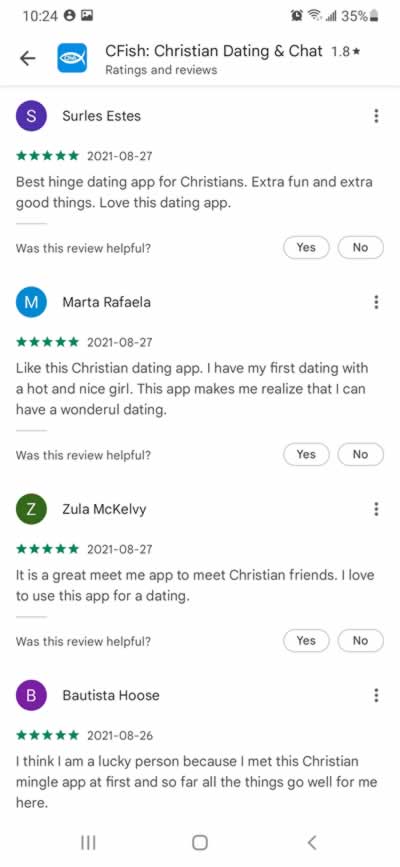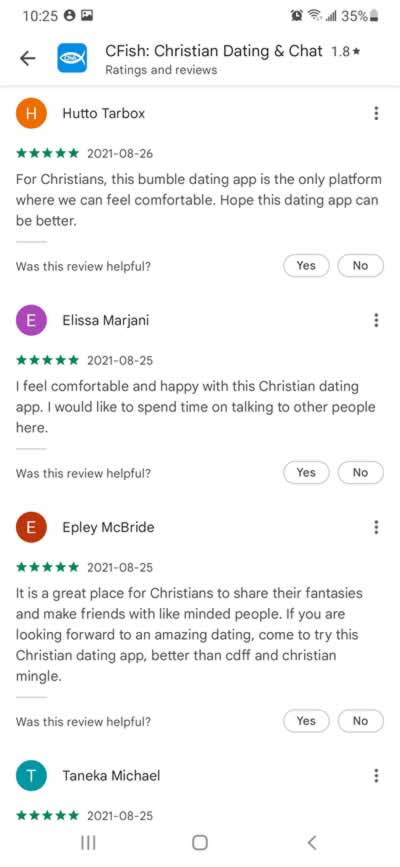 Possibly some advice when looking at dating app ratings and reviews: Sort the reviews by most recent to get a more complete sense of what is going on.