You're browsing the web, doing your thing, and you get hit with display ads for "Christian Matches Over 35." Not only that, the – um – imagery is a bit odd. One would think these Christian dating sites would use fairly conservative images in their advertising. So, as you can see below, this case was a bit off.
Busty blondes showing lots of cleavage promoting a Christian dating service? Indeed. Something's up with this.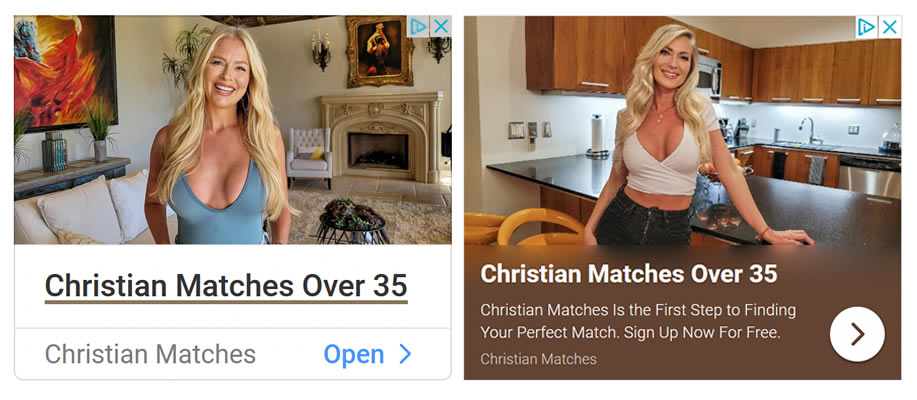 So you decide to click through and you're met with something quite different. The site, Christian Matches, has this fairly wholesome couple on their homepage. "Register now – Find Christian singles near you," it says. (If that didn't convince you, you can "go on dates & have fun").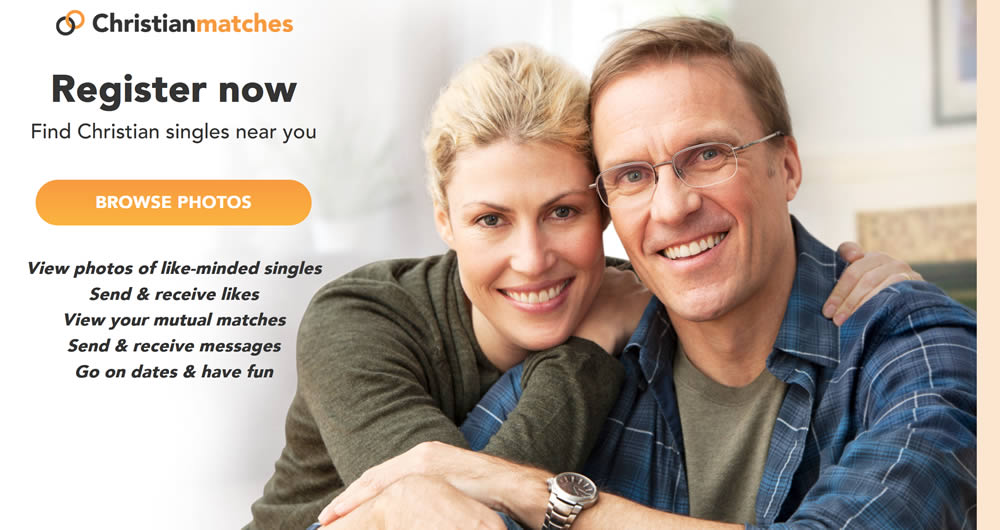 So, you enter a few details, including your email address (which they do verify, actually! – and you'll know why in a second) and then you see where this is going.
They found thousands of singles in your area (!). To see them, "continue to see photos on" [another dating site – that's not Christian specific]. Enter a few more details and, bam, you're now in the sign up flow for the other dating site.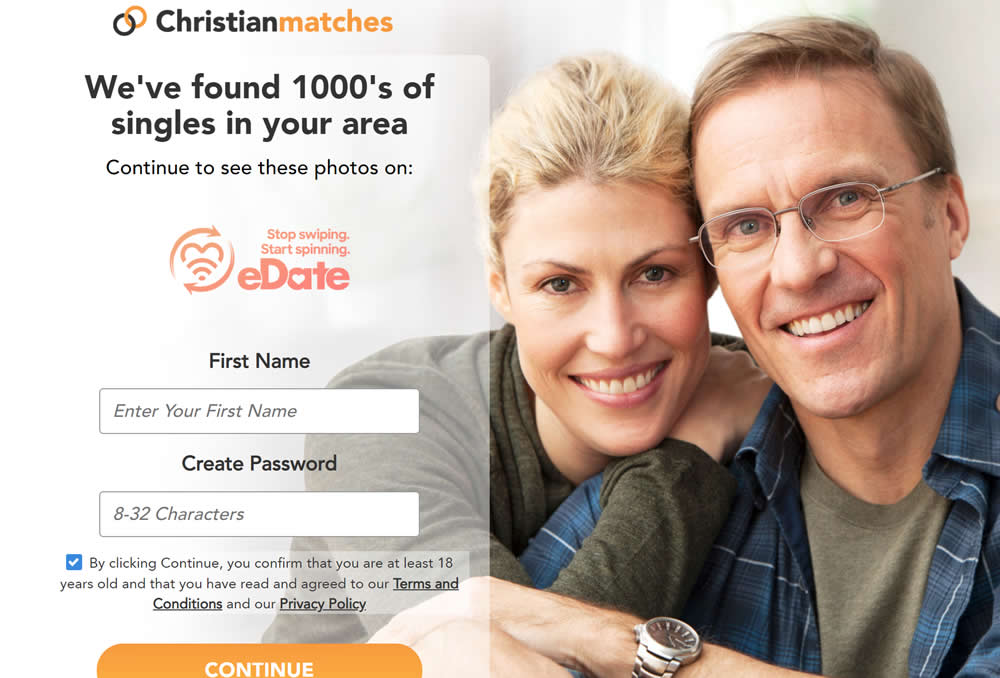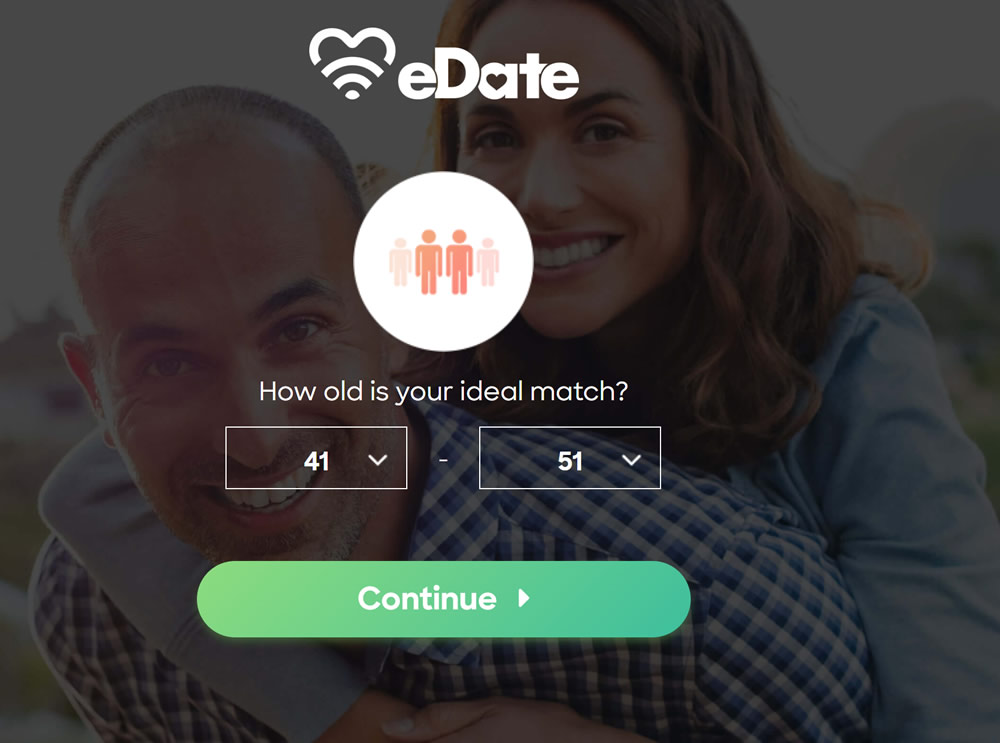 Christian Matches, the "dating site," is nothing other than a lead generation site. Get people there (and, apparently busty blondes works for that!), and then funnel them into another site.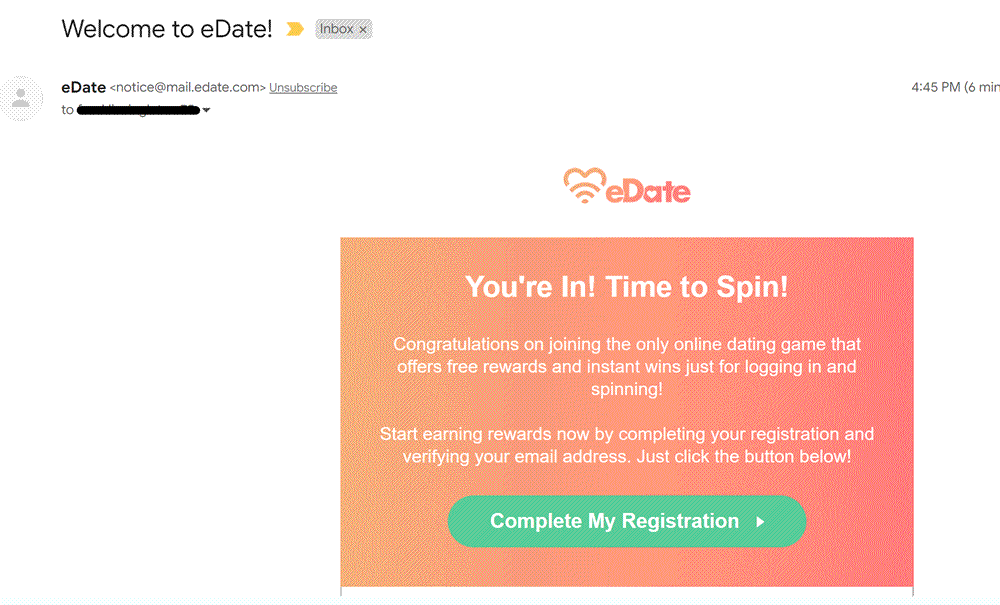 Being a lead generation site – for a generic (non-Christian-specific) dating site – somewhat better explains the disconnect in ad imagery. If the dating site you're funneling people to is not "Christian" in the least then the busty-babe clicks may be 'ok' as, at the end of the day, they're being moved to a non-niche dating site. Or, maybe the lead generator crew are clueless and this campaign made no sense. Probably not: I'm guessing they tested a bunch of creative and the busty blondes won (say what you will about that).
Anyway, if you arrived at this post because you were looking to actually find a Christian match, check out our detailed roundup of Christian dating sites, and – for those in Toronto – a breakdown of the best Christian dating sites for Torontonians.