As seen just now on Reddit, IAC (Match.com/etc.) has relaunched (or sold and are plugging – ?) Delightful – formerly a HowAboutWe-ish site. It's now listed as being owned by "Mash Dating, LLC".

What's new? Hey, it's Steve Harvey plugging the site. Wait – he's, apparently, a "relationship expert":
"the new dating site from relationship expert Steve Harvey."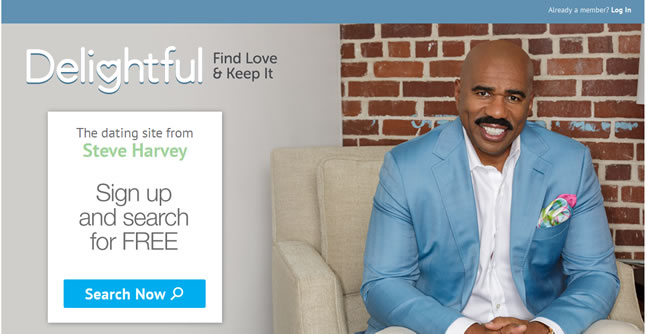 Enjoy?